PREMIER MUSIC FAIRS
RECORD & CD FAIRS
FAIRS HELD EVERY WEEKEND THROUGHOUT THE NORTH OF ENGLAND
Tel: Bernard 01457 854851 or Cliff - 01457 862992. email - premierfairs@aol.com
If you wish to receive an email newsletter every week please scroll down to the bottom of the page and enter your details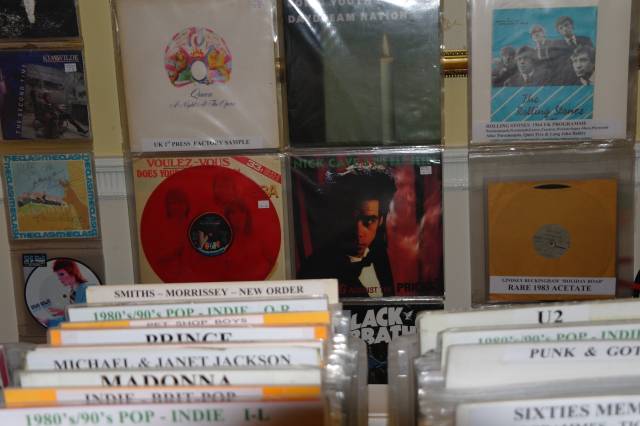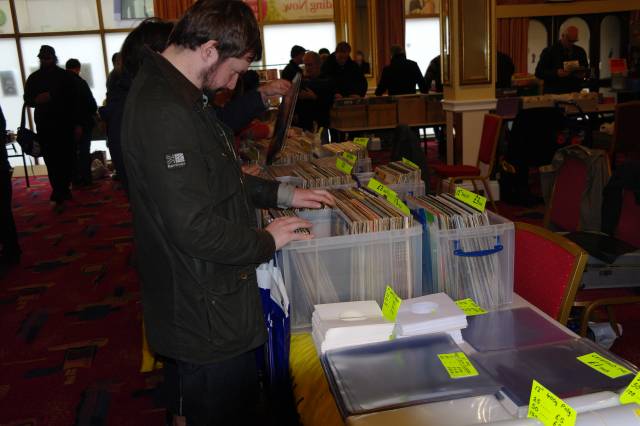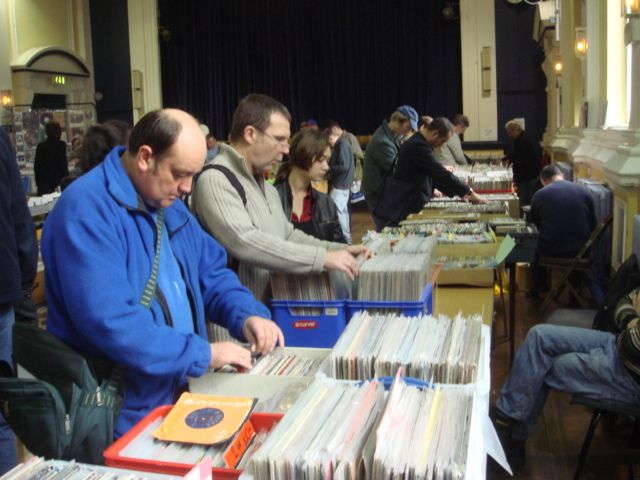 December 2014
Sunday 7th CLEETHORPES. Memorial Hall. Grimsby Road. 25 tables Free Admission 10am - 3pm DN35 8AH
Saturday 13th YORK City Screen Cinema. Coney Street (city centre) 25T Free Adm. 10.30am - 4pm YO1 9QL
Sunday 14th LIVERPOOL Holiday Inn. Lime Street (facing station). 40 tables 10am - 3pm L1 1NQ
Sunday 21st No Fair
Sunday 28th LEEDS Corn Exchange. Call Lane (city centre). 40 tables Free Admission 10am - 4pm LS1 7BR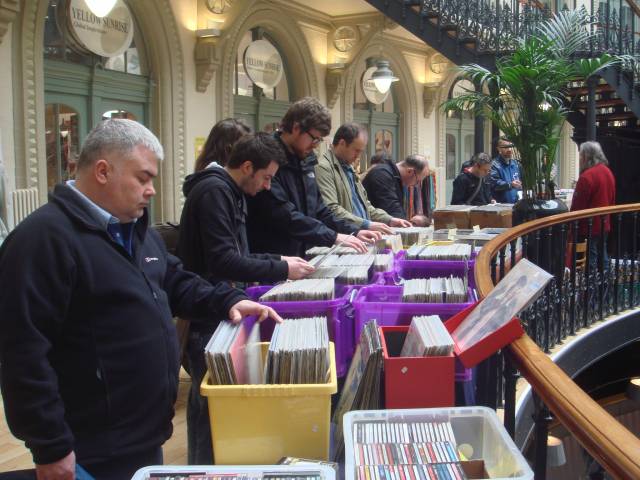 January 2015
Saturday 3rd KENDAL Parish Hall. Kirkland (A6). 35 tables Free Admission 10.00am - 4.00pm LA9 5AD
Sunday 4th DONCASTER DOME (BIG FAIR). Leisure Park. 70+ tables 10.00am - 3.00pm DN4 7PD
Saturday 10th MANCHESTER. Sachas Hotel. Tib Street. Piccadilly. 40 tables 10.00am - 4.00pm M4 1SH
Sunday 11th No Fair
Saturday 17th SHEFFIELD The Workstation. Paternoster Row. 30 tables Free Adm. 10.00am - 4.00pm S1 2BX
Sunday 25th LEEDS. Corn Exchange, Call Lane, city centre. 45 tables Free Adm. 10.00am - 4.00pm LS1 7BR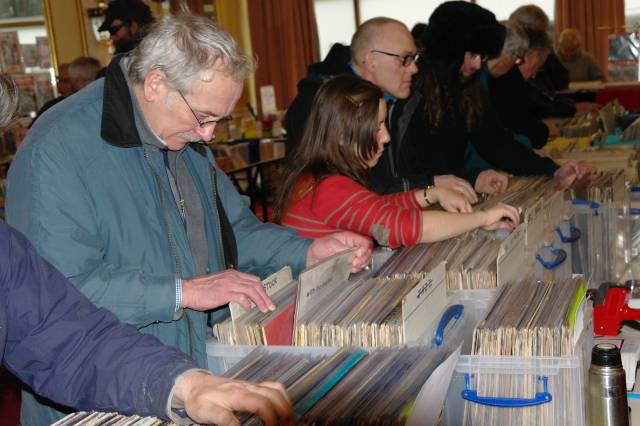 February 2015
Sunday 1st BUXTON Pavilion Gardens. St. Johns Road. 50 tables 10.00am - 4.00pm Sk17 6BE
Saturday 7th YORK City Screen Cinema. Coney Street. city centre. 25T Free Adm. 10.30am - 4.00pm YO1 9QL
Sunday 8th LIVERPOOL Holiday Inn. FAIR POSTPONED . Next fair 22nd March
Sunday 15th DONCASTER DOME (BIG FAIR). Leisure Park. 70+ tables 10.00am - 3.00pm DN4 7PD
Sunday 22nd LEEDS Corn Exchange. Call Lane, city centre. 45 tables Free Adm. 10,00am - 4.00pm LS1 7BR
Saturday 28th MANCHESTER. Sachas Hotel. Tib St, Piccadilly. 40T. 1000th Fair 10.00am - 4.00pm M4 1SH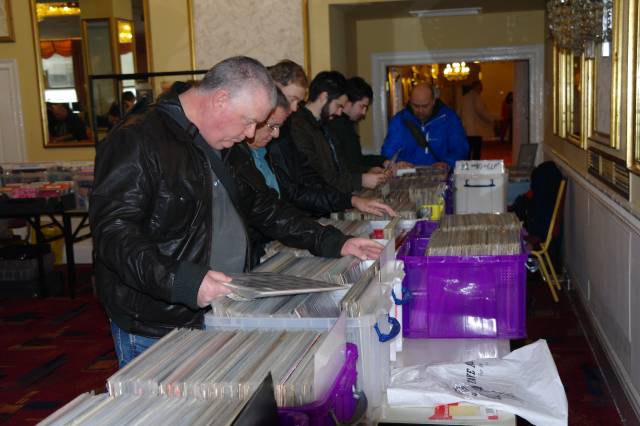 March 2015
Sunday 1st CLEETHORPES Memorial Hall. Grimsby Road. 25T Free Adm. 10.00am - 3.00pm DN35 8AH
Saturday 7th KENDAL Parish Hall. Kirkland (A6). 35 tables Free Admission 10.00am - 4.00pm LA9 5AD
Saturday 14th YORK City Screen Cinema. Coney Street. 25T Free Admission 10.30am - 4.00pm YO1 9QL
Sunday 22nd LIVERPOOL Holiday Inn. Lime Street. (facing station) 40 tables 10.00am - 3.00pm L1 1NQ
Saturday 28th SHEFFIELD. Workstation. Paternoster Row 35T Free Adm. 10.00am - 4.00pm S1 2BX
Sunday 29th LEEDS Corn Exchange. Call Lane. (city centre) 40T Free Adm. 10.00am - 4.00pm LS1 7BR
April 2015
Sunday 5th BUXTON Pavilion Gardens. St. Johns Road. 50 tables 10.00am - 4.00pm SK17 6BE
Monday 6th DONCASTER DOME (BIG FAIR). Leisure Park 70T 10.00am - 3.00pm DN4 7PD
Sunday 12th SKIPTON Town Hall. High Street. 35 tables Free Admission 10.00am - 4.00pm BD23 1AN
Saturday 18th MANCHESTER Sachas Hotel. Tib Street, Piccadilly. 50T 10.00am - 4.00pm M4 1SH
Sunday 19th CLEETHORPES Memorial Hall. Grimsby Road. 25T Free Adm. 10.00am - 3.00pm DN35 8AH
Saturday 25th YORK City Screen Cinema. Coney Street. 25T Free Admission 10.30am - 4.00pm YO1 9QL
Sunday 26th LEEDS Corn Exchange. Call Lane. city centre. 45T Free Adm. 10.00am - 4.00pm LS1 7BR
For further information please phone Bernard on 01457 854851 or email Cliff : premierfairs@aol.com
Stall Bookings
Stalls are available at most of our fairs. One table costs £45, two tables £70. Three tables £90. Tel: 01457 854851 or email premierfairs@aol.com to book.
Prepayment required in advance for new dealers.
Join our mailing list and receive weekly updates about our fairs. Your email address will not be disclosed to other parties and you can unsubscribe at any time
Come along to one of our fairs and enjoy a great day out. Meet the sellers face to face and examine the condition of the records yourself. No mis-described items or long waits for the post to arrive. Haggle to get that bargain and enjoy the buzz and sociability that only meeting like-minded people can bring.
Admission
Adult - £2.00
Conc. - £1.50
(Doncaster & Manchester £3)
Fairs open 10am
Close either 3pm or 4pm
readmission at any time
THE VINYL REVIVAL
When the Compact Disc first appeared in the late 1980's it was thought the days of the vinyl record were numbered. Yet amazingly over 20 years on, it is possible that vinyl could well see off the CD. There is no denying that the vast majority of the music buying public switched to the new format. Its undeniable appeal was its ease of use and portability. But there was always something lacking - the detail and warmth in the sound, the artwork and presentation, the pleasure in watching the tone-arm track across the record. Even the odd hiss and crackle added to the authenticity. The younger age group once regarded as the download generation are shunning CD's and have discovered the pleasures of vinyl and record fairs for the first time, being the ideal place to find all genres of music at bargain prices. The record companies that were slow at first to see what was going on under their noses have now started to increase their output of new releases and back catalogue on vinyl. This is a trail that had been blazed by a myriad of small pressing plants all over the world for the format that just refused to go away.